Hello from The woolshed and Welcome to our brand new blog!
If you love all things fibre, keep an eye on our blog over the coming months. We will be bringing you news from The Woolshed, breed fact files, fibre reviews, seasonal crafting guides, and all sorts of insights into our wonderful, woolly world. Look out shortly for our monthly wool-watch where we will be covering the year in fibre farming, sharing seasonal news and journaling our Woolshed journey. 
In case you are new to the Spinning Earth Wool community, here's a little about us:
Spinning Earth Wool is a community wool-mill project founded by Della Newman, who has over 35 years' experience working with woollen textiles. Della set out to create a resource and sanctuary – a place for community members to deeply connect with wool as a medium for creativity, a connection to our past and a waymarker for a greener, more sustainable future. Currently we have a small but close-knit team who are involved in all aspects of the fleece's journey, from its raw state to finished product.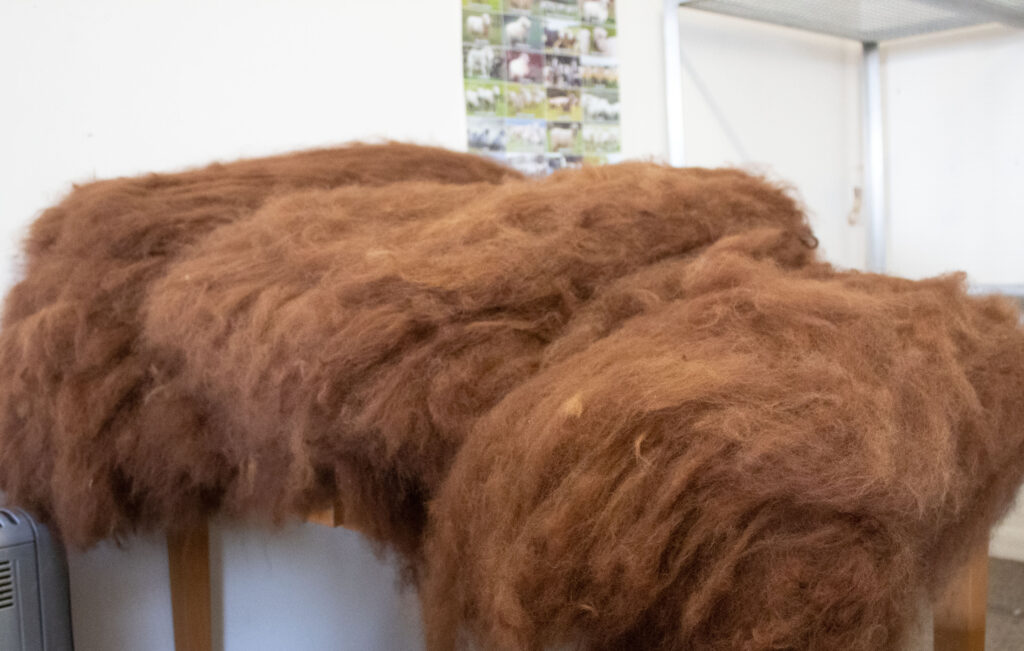 The Woolshed is our base of operations. Our building is solar powered and home to a range of wool processing equipment, from the traditional low tech wool pickers to our large electronic felting loom. Previously derelict, Della began restoring the building in 2017. It has taken a huge amount of passion, ingenuity and plain elbow grease to get to where we are today and I am looking forward to sharing more about this effort with you in coming posts.  The woolshed is where the magic happens; we process wool from the sheep kept by Wye Community Farm into a wide range of products, from ecologically kinder reusable dish scrubbies to gorgeous 'slow fashion' waistcoats and hats. Our designer felt cloth is made from single-sheep wools and thoughtful blends, all lovingly taken from its 'just sheared' raw state to high quality finished products. All Wye Community Farm animals are looked after with a focus on high welfare standards and traditional farming methods.
Volunteer powered and sustainable, our aim is to provide training and skills to community members who have the opportunity to get involved in every stage of the creative production process, as well as promoting British Wool as a sustainable resource. Profits from our products go right back into providing more opportunities for people to gain hands on experience with the fibre processing, retail and product creation.
Jades' Jotter- Tour de Fleece
July is an exciting month for fibre artists, with many spinners, wool workers and retailers getting involved in the annual Tour De Fleece event. Tour De Fleece is an informal international spinning event which coincides with the bicycle race Tour de France. The concept is simple; while the bicycle wheels are spinning, so are our wheels! During the race, teams of spinners compete to collectively produce the most yardage of yarn, however many of us use the event as an opportunity to meet personal spinning goals. Some spinners try to burn through our fibre stashes, others to learn new techniques or some simply enjoy the sense of community the event generates. This year, among other things, I will be playing with some of our newly sheared Manx Loaghtan fleece. Check out upcoming posts for more details on this fascinating primitive breed
Jade is one of our resident fibre artists, and she runs The Woolshed blog. If you want to hear more from Jade, you can find visit her personal blog: Jade Threads